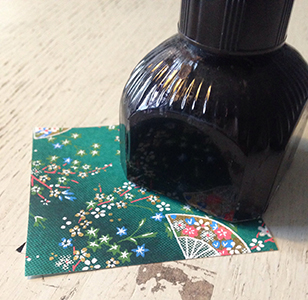 gender/design
the Swedish essayist Klara Johansson tells the story of her trying to buy an inkpot for a friend– and stumbling across the world of surprisingly gendered artefacts.
We took her anecdote as the starting point for discussing how artefacts, systems and the notion of design itself are gendered, and what consequences this have had historically and continue to have – with a special attention to how these issues are played out in contemporary Swedish design education.
Gislén, Ylva & Åsa Harvard (2007) "I skärningspunkten mellan genus och design", ("At the intersection of gender and design") in Sara Ilstedt-Hjelm (ed) Under ytan – om designforskning (Below the Surface – on Design Research) Raster förlag, Stockholm p. 31–49.
During 2011 I also designed and led a course part of the curriculum of the Design Faculty called "gender and design" – it turned out a reflective experimental platform on these issues for both me and the small group of PhDcandidates who were the core participants: Karin Ehnberger, Zeenath Hassan, Åsa Ståhl, Kristina Lindström & Elisabeth Yanagisawa Avén.